Dr. Neeta Bali - PhD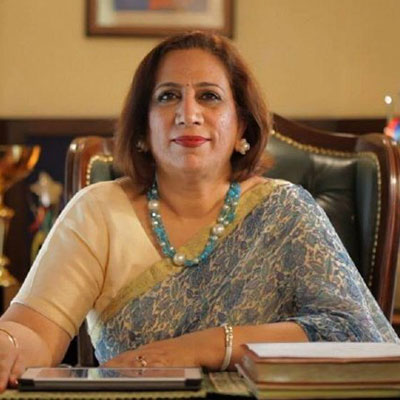 Dr. Bali is currently Principal and Head, Kasiga International School, Dehradun.
Prior to this she was Principal and Head, GD Goenka World School, Gurgaon. She has 30 years of experience in developing student centric environment, geared towards maximizing learning experiences. Under her leadership, GD Goenka World School leapfrogged from # 80 to # 6 as per the Education World rankings. Kasiga too has been ranked ninth from an earlier ranking of 34, under her management.
Neeta has also been responsible for initiating international exchange with the Oban High School in Scotland and immersion programmes with French schools.
Dr. Bali has a Doctorate in Counselling Psychology and has undergone her courses in Bachelor's and Master's from the reputed Delhi University.
She was the recipient of Jean Lawrie International Award by the IASL (International Association of School Librarianship) in 2015. The award is conferred for promoting the spirit of International mindedness. In 2013, she was conferred with the ISA – International School Award by the British Council – for nurturing the spirit of International mindedness in the school. The same year, she received the 'Inspiring Educator's Award received from Dr. Kiran Bedi. She is also the recipient of the Outstanding Teacher Award (Rotary Club, 2005), Mahila Rattan Award (Solidarity Council, 2012), Best Educationist Award (Indian Productivity Council, 2012) and Star of Asia Award, 2012. She has also received an award for "Promoting Excellence in Education" from Dr G V G Krishnamurthy, former Election Commissioner in 2014.
Dr. Bali is also the author of several books, published by renowned publishers of school titles.